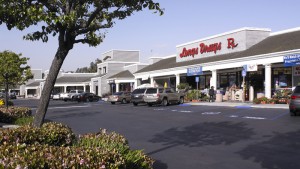 C.W. Clark regularly works with some of the nation's premier tenants, including Safeway/Von's, Ralph's, Longs Drug Stores, Regal Cinema, Jack-in-the-Box, Trader Joe's, Starbucks, Rubio's, Barnes and Noble, Best Western and Marriott.
Its staff includes experts in retail, commercial and lodging, and hospitality developments, plus the disciplines of acquisition, planning, financing, development, regulatory affairs, leasing, and management.
The company is recognized for its ability to create projects that enhance and benefit the surrounding communities while providing attractive returns to its institutional investors and partners. C.W. Clark is also experienced at working with municipalities to create vibrant new mixed use projects to transform the centers of smaller cities.
Core Competencies
In more than three decades of creating successful projects, C.W. Clark, Inc. has developed a reputation as a hands-on developer with the experience to handle all aspects of commercial real estate, from concept to development, leasing, management and sale. The following are key attributes of the organization:
Proven track record in quality neighborhood and community centers, innovative mixed use developments
Extensive contacts in retail commercial property
A management team with a history of success on even the most complex and challenging projects
Solid relationships with institutional lenders; flexibility in different approaches to equity participation
Experience working with municipalities and business improvement or redevelopment districts
Property management expertise based on handling nearly 5 million square feet of commercial space since 1974